BI Blog Series – All Articles Now Released!
Read the Next Part in the Series: Part 2: Pronto Hierarchy Views, An Essential Analysis Tool now. Click here to view.
Or navigate to the bottom of this page to view links to other posts in the series.
Part 1: Hierarchies, any Structure for any Users
Hierarchies can be used to group together ranges of accounts, supplier types or territories into meaningful structures to present to a target audience. Hierarchies are also used to separate coding requirements for transactions from reporting requirements. In this blog, we will explore the advantages of using hierarchies in Pronto Xi ERP analytics reporting.
The General Ledger although great for capturing transaction details, does not provide the flexibility required to easily create a formatted management report. For example, a mining company may have departments classified into Drill, Blast, Load and Haul with a range of GL accounts for these departments (see Figure 1). These would be represented as the 3rd through 6th digits in the GL code – 1100 representing Drill, 1200 representing Blast, 1300 representing Load and 1400 representing Haul. The format of the GL code is effective at capturing the information as a fuel issue or a labour charge against a piece of equipment, but it does not lend itself to ease of reporting.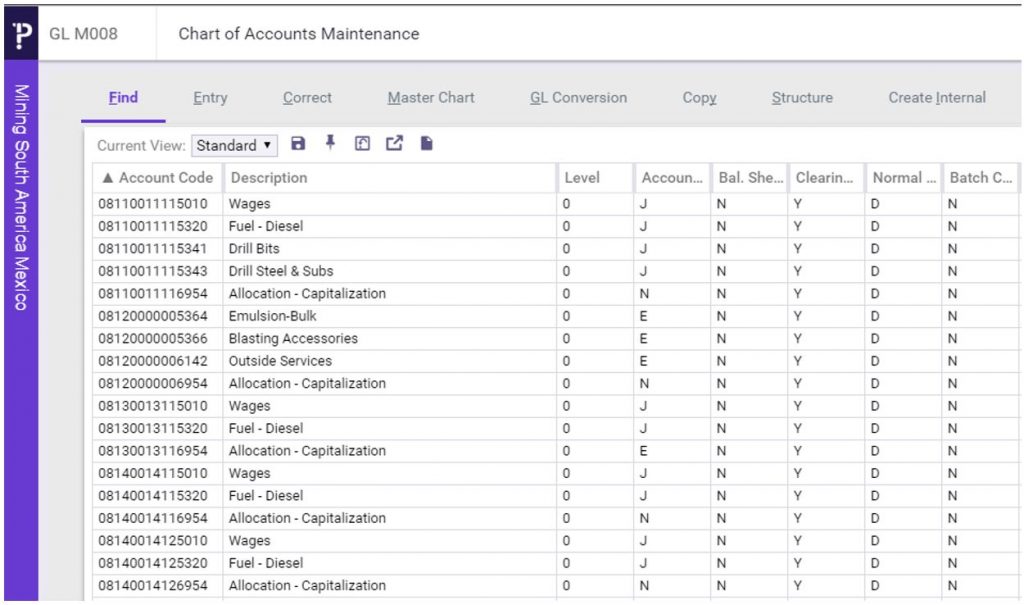 Figure 1 – Pronto Xi ERP General Ledger Account List for Example Mining Company
In its simplest form, a Hierarchy is created as a standalone structure where a GL account can be added to any level of the hierarchy. In our example, a hierarchy can be created where Mining Costs are split by Drill, Blast, Load and Haul. Each of these GL account elements are allocated to the categories and a financial report is created where all the costs associated with the GL codes can be rolled up neatly into each category;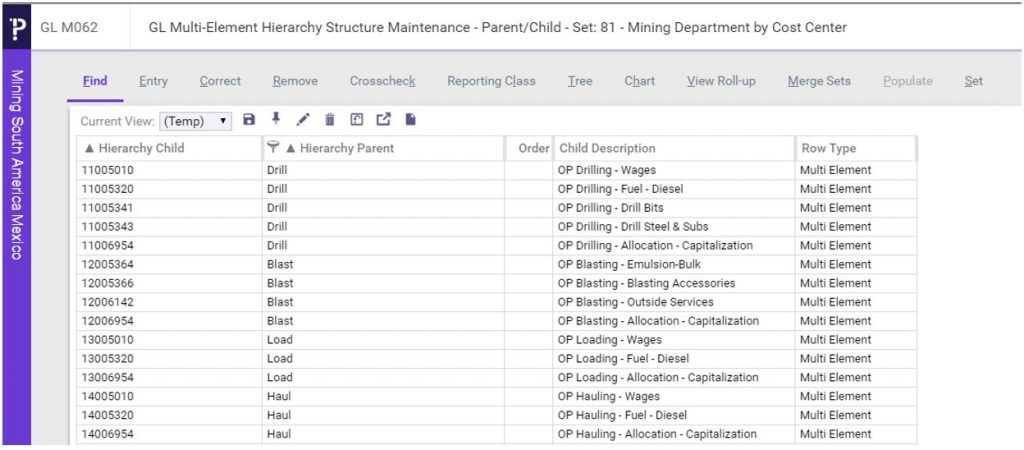 Figure 2 – Pronto Xi ERP Account Hierarchy Structure
A financial report would look like Figure 3 based on this categorization;
Figure 3 – Pronto Xi ERP Financial Report Categorized by Hierarchy
The most flexible element of hierarchies is that they can be applied to any report. If the detail of the mining activity is too granular for an executive team, then data can be summarized into a higher-level report in a different hierarchy. Any module in Pronto Xi can have up to 99 hierarchies each, so there can be 99 different ways to clarify GL data.
Pronto allows the user to see the hierarchy once it is built in a graphical format;

Figure 4 – Pronto Xi ERP Graphical Display of Hierarchies
An example of a more condensed mining summary;

Figure 5 – Pronto Xi ERP Drilled-Down Financial Report
Hierarchies can be used far beyond GL reporting, by classifying project, inventory, suppliers or customers in any way required by the user group. With up to 99 options available for each module, this leaves considerable room for report definition.
A significant benefit of hierarchies is that no matter what the underlying data looks like, it can grouped in a consistent manner allowing companies with multiple operations that may have different supplier codes, general ledger structures or warehouses to conform to a consistent and aligned format for reporting – without changing the underlying data.
To read all parts of the Pronto Xi Business Intelligence blog series, follow the links below:
Pronto Xi ERP Software provides a complete Business Intelligence Suite using IBM Cognos Analytics as its foundation. Pronto Xi's BI content catalog includes a full range of out-of-the-box operational reports, KPIs, and business dashboards that are immediately ready for use. For more information view the Business Intelligence Overview.