Providing solutions for over a decade.
Pronto Solutions Alliance (PSA) Inc. has been driving business process improvement through implementation of ERP software and related services for over decade. We promote a values-driven culture where the quality of our services and the satisfaction of our clients are of utmost importance.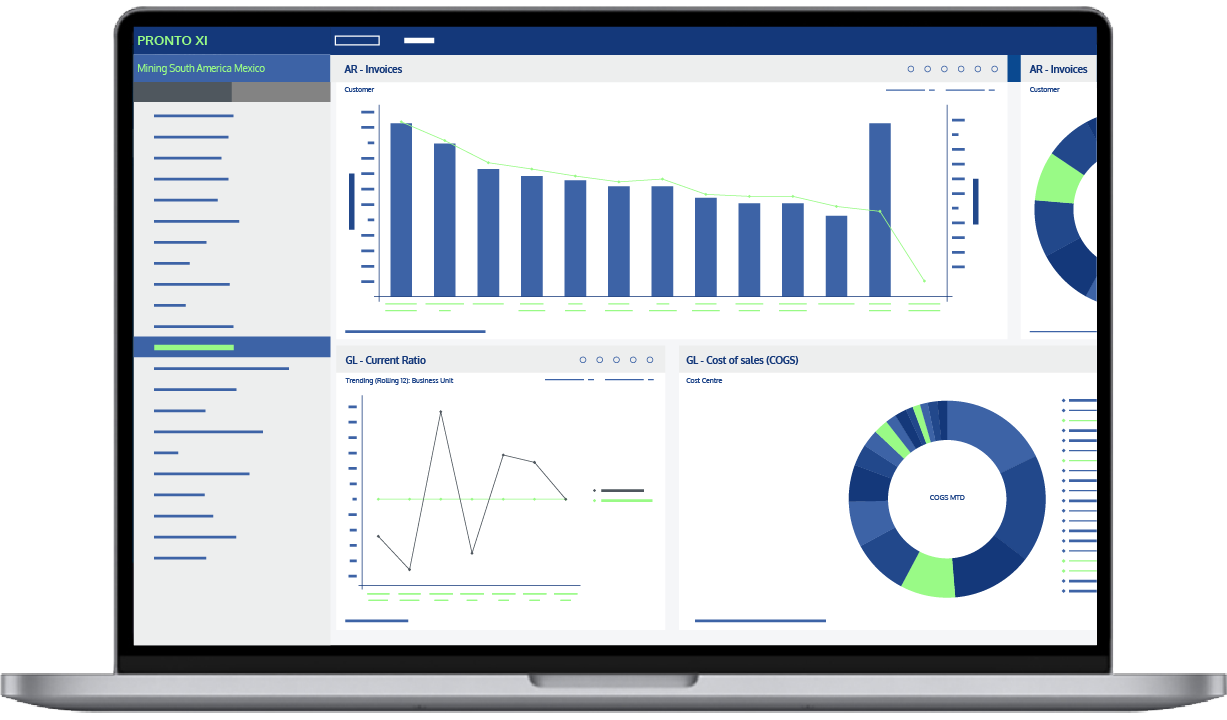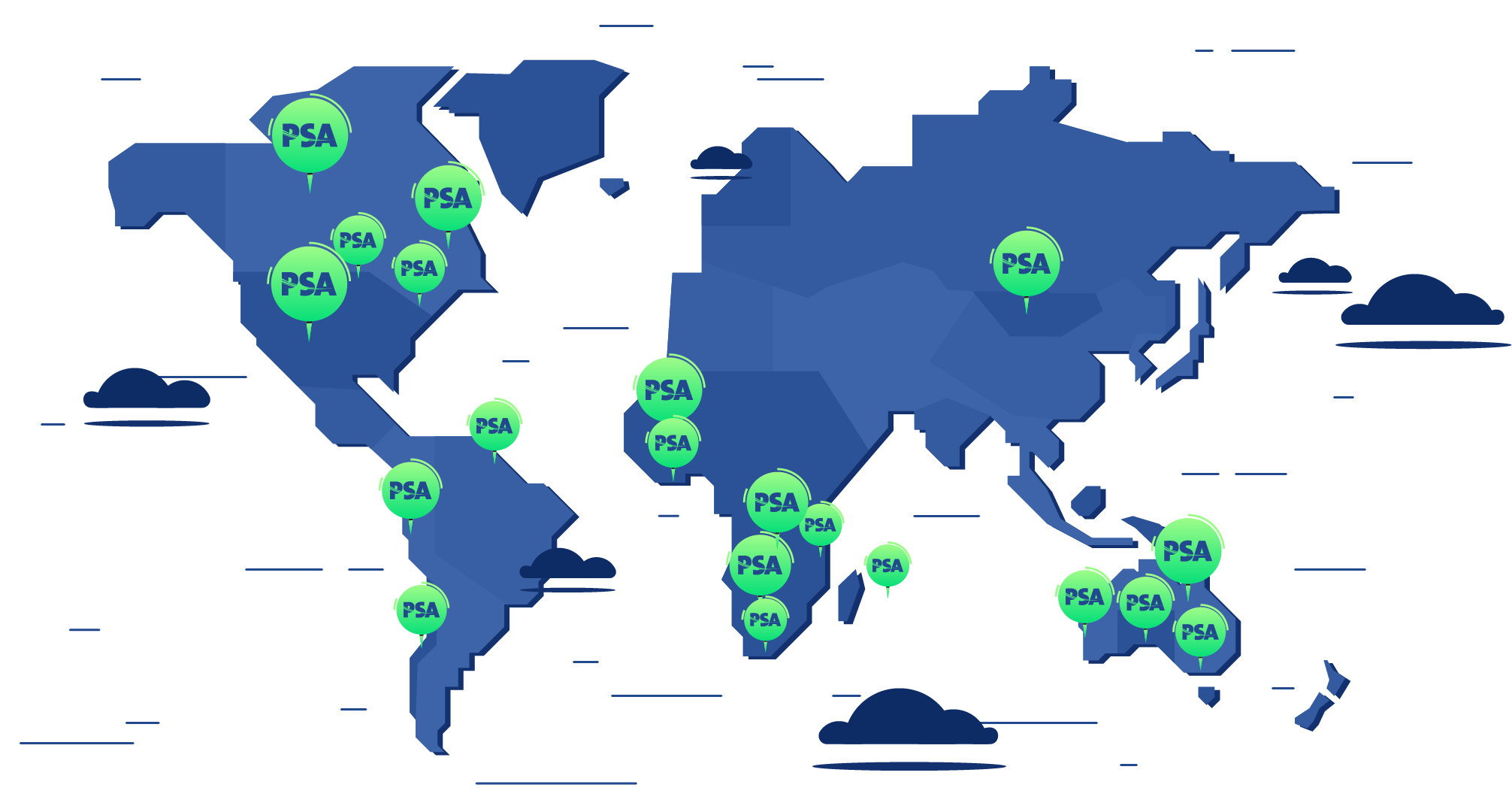 Ready when
or wherever you are.
PSA head offices are located in Canada and USA, with satellite offices around the world. Our global team of professionals provides ERP software and business intelligence services to a wide-range of regions including North America, South America, Asia, Australia and Africa.
This diversity boosts our knowledge of industries, processes, and regulatory compliance that our team utilizes in every ERP software implementation.
Proud to be a Pronto Software Business Partner
PSA is the largest North American authorized reseller and ERP software service provider of award winning Pronto Xi ERP Business Software. Pronto Xi has unparalleled breadth and depth in its functionality allowing us to deliver fully integrated systems with little need for customization or add-ons. Pronto Xi is praised in the industry for Tier 1 ERP functionality at a much lower cost of ownership.
PSA maintains a close partnership with Pronto Software, developers of Pronto Xi ERP Software.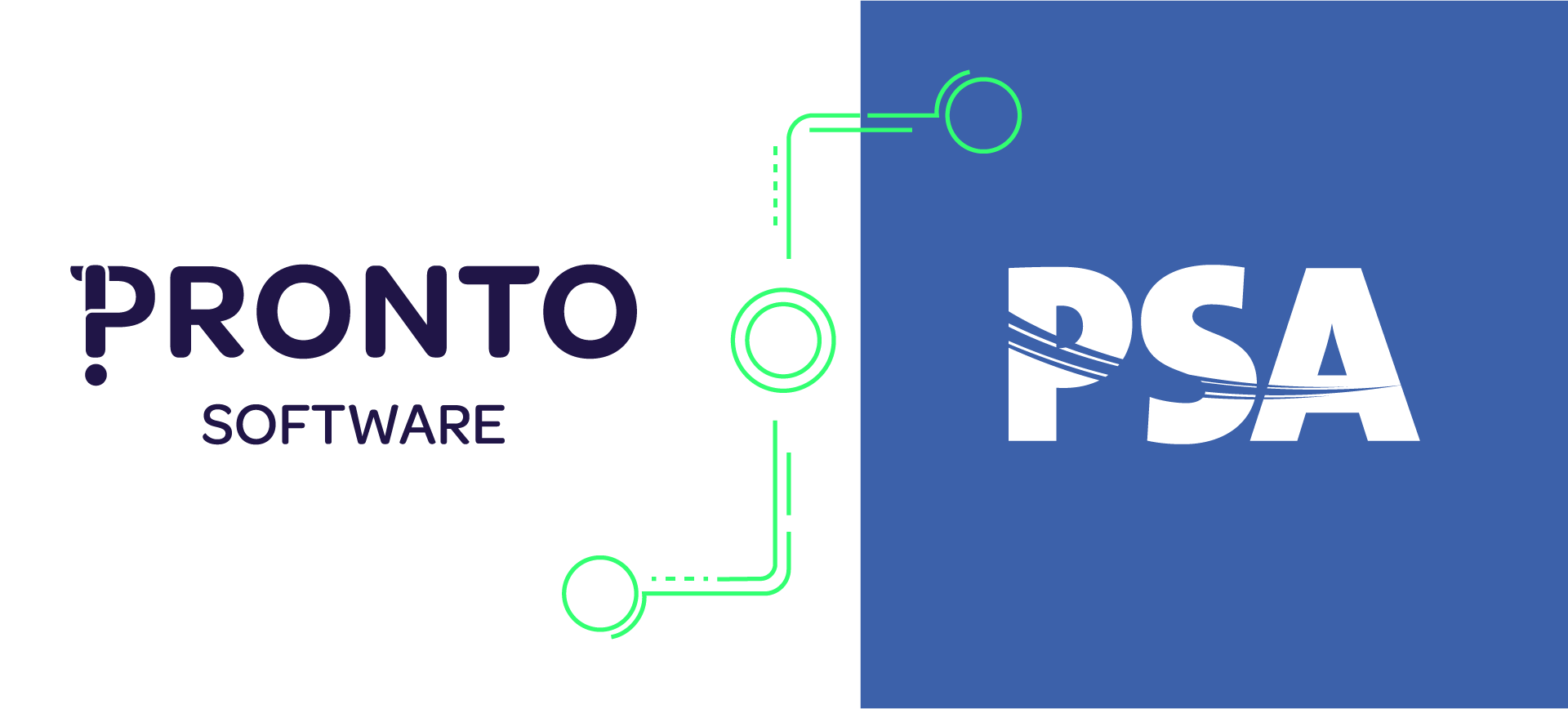 Strength in leadership.
PSA Inc. is managed by an executive team with deep roots in the ERP software industry and the industry verticals that PSA supports – mining, distribution, field service, pharmaceutical and manufacturing. Their client commitment and success in ERP implementation delivery has solidified their reputation as trusted advisors in the ERP software community.
Unrivaled consulting team.
Our ERP consulting team is equipped with resources that exemplify knowledge depth, technical ability and industry coverage. The PSA team has been servicing Pronto Xi ERP Software clients since 2007.
Choose PSA to benefit from:

Small Firm Attention. Big Firm Results.
PSA consultants are trusted advisors. Providing more than just software configuration, our team instills insightful process improvement. Our guidance is not solely based on best-practice, but by listening to client needs and objectives to truly provide unique customized solutions that deliver success.

Emphasis on your Return-on-Investment (ROI).
PSA can provide estimates in payback and ROI calculations through its ERP diagnostics services prior to beginning the project. In addition, throughout the implementation our team looks for ways to uncover opportunities that add value to the bottom-line and help escalate ROI.
Decades of Pronto Xi ERP Software Experience.
PSA consultants have deep experience. Most of our team members have over a decade of implementation, support and development experience with Pronto Xi ERP Software. Second only to Pronto Software, PSA delivers the strongest team of Pronto Xi software expertise across the globe.
Professional Expertise.
PSA exclusively employs industry professionals who possess deep industry knowledge in fields of mining, distribution, field service, pharmaceutical, retail and manufacturing. Our staff is dedicated to client projects and are assigned from project kick-off to go-live to ensure continuity in service delivery.
Global Presence.
PSA has expertise across the globe with offices in Canada and USA, and satellite offices located in Africa, Europe and Australia. This diversity provides a deep level of knowledge and allows us to provide services to clients nearly anywhere in the world.
Proven Results.
PSA has a long list of loyal customers with a variety of success stories in multiple industries. We have clients in top producing and developing mines, large and small-scale distributors, a range of manufacturers and dedicated teams of mobile field service workers. Our clients trust the services we offer for their most critical business needs.