Comprehensive Enterprise Resource Planning (ERP) Software Services
Pronto Solutions Alliance provides a comprehensive ERP software services offering that provides support to clients throughout the lifecycle of their implementations. From initial selection to upgrade our team will support, provide insight and work with you through each phase to gain operational success. PSA delivers both cloud-based ERP and on-premise ERP software solutions.



ERP Implementation

Structured ERP deployment using a proven ERP methodology.




ERP Upgrades

Streamlined ERP upgrades with minimal business disruption.




ERP Support Desk

Dedicated help desk support services with around-the-clock availability.




ERP Skills Training

Professional ERP software training to enhance productivity and increase user adoption.




ERP Customization

Intelligent ERP development that capitalizes on ERP flexibility to meet unique needs.




ERP Audits

Comprehensive ERP assessments to increase ROI through hidden optimization opportunities.




Business Intelligence

Powerful analytics reporting, KPIs and dashboards to visualize data and share actionable insights.




Business Process Mapping (BPM)

Streamline business processes with expert guidance in business process design, mapping and workflow.




Business Strategic Planning

ERP strategic alignment to fit your business growth and objectives.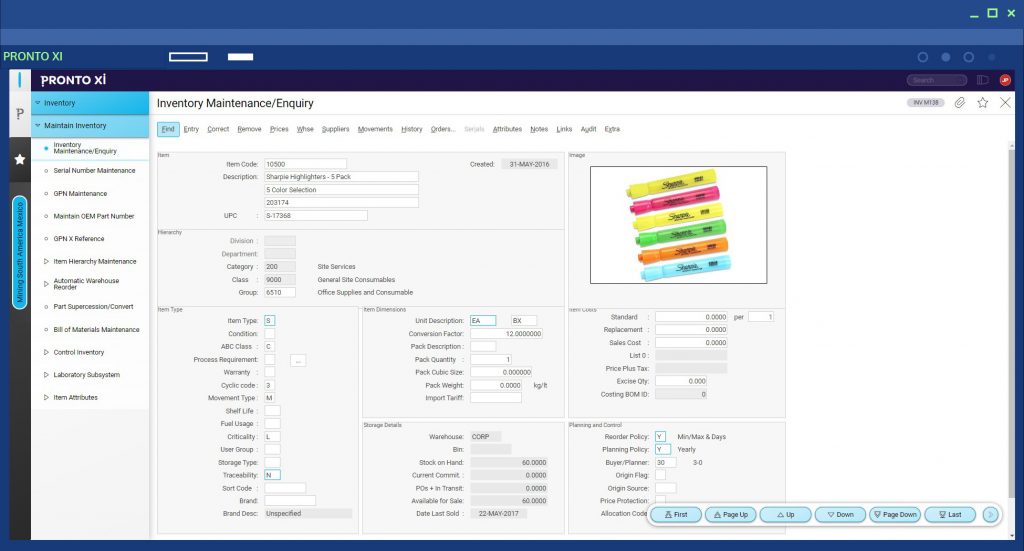 What is Enterprise Resource Planning Software?
Enterprise Resource Planning Software (ERP software) is a computer-based application that manages a wide range of business processes through integrated functional modules to promote visibility and operational control across an entire company. As data is processed in the ERP it is shared across departments and divisions to track business activity, feed related processes, monitor performance and then interpreted via business intelligence reporting and analytics for enhanced decision making.
A typical ERP solution will include a foundation of financial accounting with supply chain management, manufacturing, service, customer relationship management and others interacting with each other to form a complete business process model to facilitate operational activities.
What benefits are achieved through ERP Software?
The benefits of ERP software are far reaching which is why businesses find it essential to run ERP for their operations. Most notable are:
A single integrated solution, that eliminates data duplication and capitalizes on business process synergies.
Visibility and increased control of business processes and outcomes across an entire organization.
Improved accuracy in Business Intelligence analytics and reporting through generation of reports from a single source of truth (SSOT).
Enhanced data security with elimination of ad-hoc spreadsheet and miscellaneous solutions that may not adhere to corporate security standards.
Increased productivity — not only through streamlined processes developed through the ERP, but also through innovations such as mobility, hands-free warehouse technologies, alert intelligence, visual scheduling, and other tools that are made possible through ERP.
Mobility, through the introduction of Cloud ERP, business processes and real-time data have never been so accessible.