Truly Customizable Flexible and Integrated Platform
Pronto Xi Enterprise Resource Planning (ERP) Software is a financial accounting and enterprise-wide business system that helps companies run their operations by supporting daily operational tasks and processes with deep software functionality for translation into intelligent business analytics.
Built with technology-independent architecture, Pronto Xi supports multiple combinations of hardware, operating systems (OS) and relational database management systems for flexibility in system design. Major database platforms – IBM Informix, Oracle and Microsoft SQL Server are all supported, and in addition IBM Cognos Analytics is built in to the solution to deliver seamless world-class business intelligence reporting and dashboards.
Pronto Xi ERP Software is deployed either as an on-premise or cloud / hosted solution.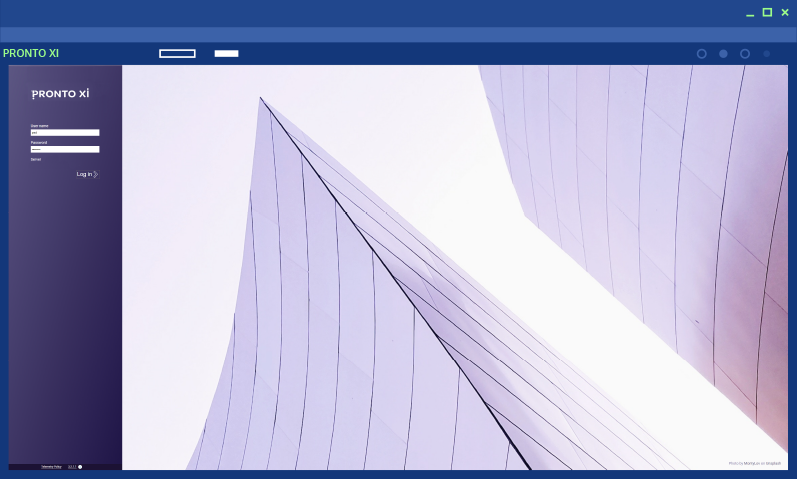 What sets Pronto Xi apart from other ERP solutions?
With a multitude of available ERP systems, distinguishing the unique characteristics of one ERP application from another is difficult. Below are the main reasons to consider Pronto Xi ERP Software to manage your business.
Pronto Xi is mobile.
Pronto Xi offers extensive mobile capability through its HTML5 web-enabled client. Users can connect to Pronto Xi using their mobile device of choice from anywhere with an internet connection. High mobility teams like Field Service and Sales are provided additional attention – with dedicated mobile applications that connect in real-time for Service, Sales, Customer Relationship Management (CRM), Employee Portal, and even Business Intelligence for travelling executives.
Pronto Software listens to its customers.
Pronto Software believes in the power of actively listening to clients.  They adapt their product to meet client needs to reveal the best solution. As a dedicated Pronto Business Partner we are proud to share the same culture of ensuring our customers' needs come first.
PSA Inc. is a Pronto Software Certified Business Partner providing consulting and implementation services to mining, distribution, field service and manufacturing companies in Canada, USA and around the world. If you have questions, or would like to schedule a demo, please contact us.
Pronto Xi provides an accelerated return on investment.
A rapid deployment and low total cost of ownership (TCO) allow Pronto Xi ERP Software to deliver a quick ROI without compromising functionality. Comparable to Tier 1 and Tier 2 ERP software products, Pronto Xi is a feature rich solution with functional depth and range that is typically only achieved through large investment. With similar depth of functionality and a lower TCO, Pronto Xi ERP software is an attractive alternative to competitive offerings.
Pronto Xi is modular.
Pronto Xi provides a unique breadth and depth of robust modular functionality that is integrated and available in the solution, eliminating the need to interface with add-on solutions and lowering the overall complexity of the system. The modular design allows companies to invest only in the functionality they require; seamlessly adding modules to introduce new processes and provide further operational depth when company requirements change.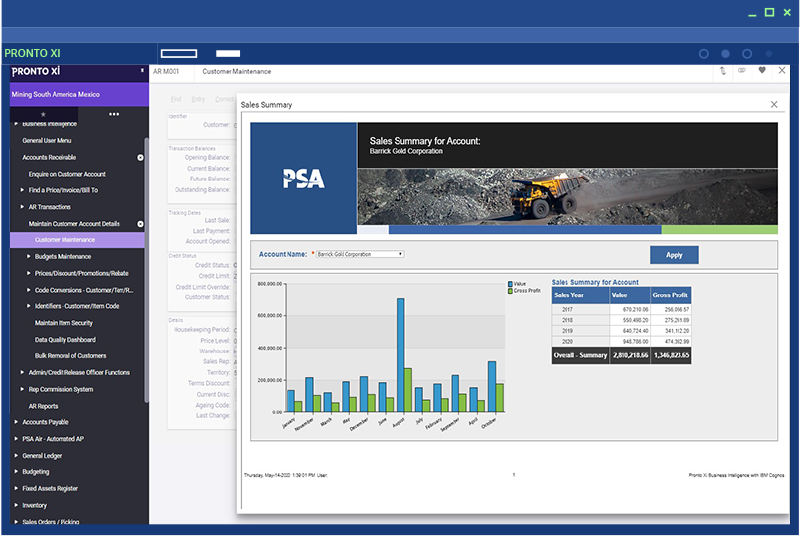 Pronto Xi is feature rich.
Pronto Xi ERP provides all the typical features that you would expect from advanced Tier 1 or 2 ERP software solutions, but it also contains so much more. For example, here are some additional features that other ERP solutions may not include:
Web-based user interface
eCommerce & Point-of-Sale (POS)
Electronic Data Interchange (EDI)
Mobile Sales & Service
Customer Relationship Management (CRM)
IBM Cognos Analytics Built-in
Extensive KPI and Reporting Library
Rental Management
Maintenance Management
Employee Portal
Pronto Xi is flexible.
Pronto Xi ERP Software is built specifically using technologies that enable flexibility in system design. The Applistructure layer allows easy tailoring of Pronto Xi modules to exactly fit business needs and processes. Users can setup system alerts, define system tasks, create data grids, and even customize screens. Pronto Connect allows connectivity to complementary solutions using API framework for effortless, secure exchange of data in real time. Modularity allows companies to select and invest in only the modules they require to do business.
Pronto Xi is a robust solution for a single or multi-faceted business.
Pronto Xi Development uses a team approach to ensure that all areas of the application receive the attention that they deserve. Every module is equally strong in its discipline, whether your focus is on any one individual module or a combination of modules, you can trust that Pronto Xi will have a deep and robust feature set that provides the tools required to accelerate your business operations.
Pronto Xi is compatible with IT and business productivity applications.
An ongoing commitment is provided to ensure Pronto Xi remains compatible with the latest versions of popular operating systems, databases, business applications such as Microsoft Office, Google Apps for Work and popular web browsers such as Microsoft Edge, Firefox, Chrome and Safari. This protects your investment in existing cloud-based or on-premises software tools by linking them to your back-office Pronto Xi platform.
Pronto Xi ERP Software Modules
Click below to get detailed information about Pronto Xi ERP Software features and functionality.