Part 6: BI from Anywhere, Mobility
As Pronto Xi ERP Software has evolved into a web-based platform that provides seamless mobility from anywhere through its elegantly designed web-client, IBM Cognos Analytics has also emerged as a strong and reliable web platform that can be accessed from any mobile device over a remote connection. Cognos, like Pronto Xi, is completely web-enabled, so any device that is able to access a web browser, is also be able to access Cognos, in real time.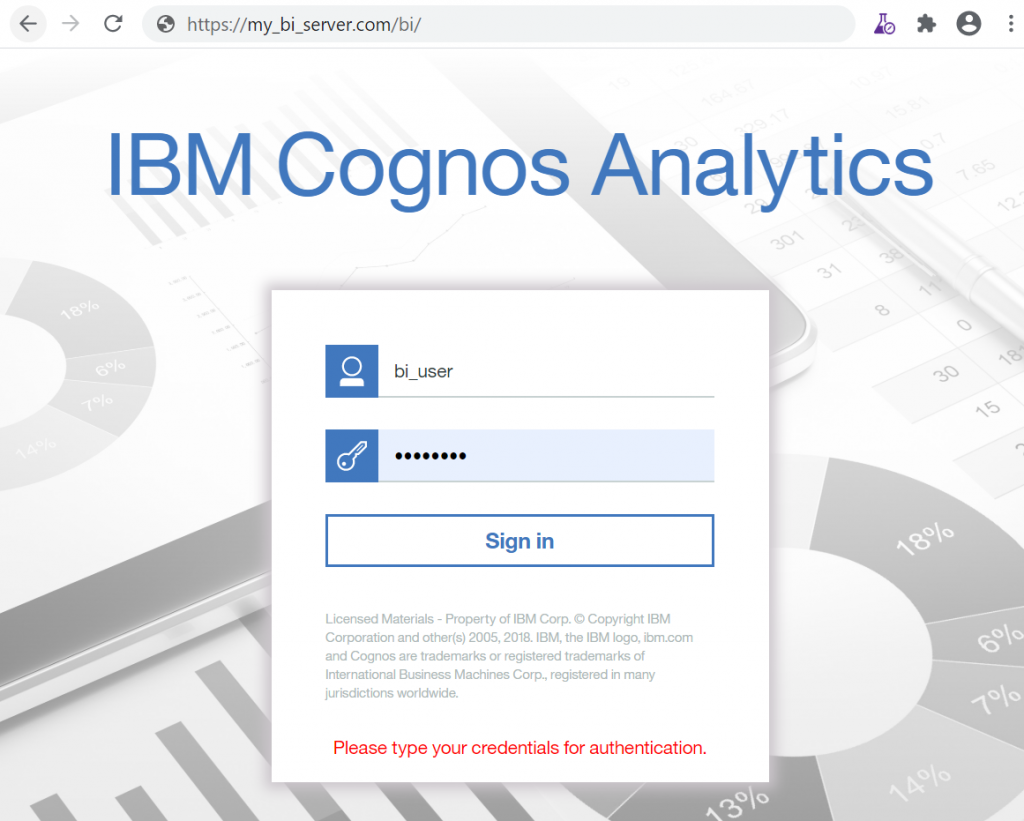 Figure 1 – Logging into the IBM Cognos Analytics Web User Interface
Figure 2 – IBM Cognos Analytics Web User Interface Report Listing
Users can authenticate directly onto the Cognos server to access the same reporting suite as they would when logged into a PC or laptop.
Figure 3 – Configuring IBM Cognos Mobile
Cognos is optimized beyond simply accessing the web based portal on a mobile device. When logging into Cognos from a mobile device, Pronto Xi will prompt the device to use the optimized interface for an improved user experience.
Figures 4 & 5 – IBM Cognos Mobile App available in Apple App Store and Google Play. IBM Cognos Mobile view on Tablet
The IBM Cognos Mobile app is a free download that is available through the Apple App Store for iPhone, iPad and iPod Touch, and through Google Play for Android mobile devices. With the app installed mobile users can run rich reports and dashboards straight from Pronto Xi on to their smartphone or tablet. The app features full support for finger gestures, active reports, drilling up and down and all interactive controls.
To read all parts of the Pronto Xi Business Intelligence blog series, follow the links below:
Pronto Xi ERP Software provides a complete Business Intelligence Suite using IBM Cognos Analytics as its foundation. Pronto Xi's BI content catalog includes a full range of out-of-the-box operational reports, KPIs, and business dashboards that are immediately ready for use. For more information view the Business Intelligence Overview.