Flexible Cloud ERP software options.
PSA provides a range of flexible cloud-hosted options for Pronto Xi Enterprise Resource Planning Software, from disaster recovery to full managed services. Our PSA cloud team helps to determine the best implementation method based on requirements that factor in your existing IT infrastructure, IT team support availability, and expected organizational growth.
Cloud options include:
Infrastructure & Platform as a Service (IaaS)
Software as a Service (SaaS)
Management as a Service (MaaS)
Disaster Recovery as a Service (DRaaS)
Easy to Scale ERP SoftwareSystems are easily scaled by PSA with no hardware purchases, upgrade or time commitments from your internal IT team.
Flexible Cloud Hosted ServicesPSA services range from disaster recovery (DRaaS) to complete ERP software management (MaaS). Whatever your requirement, we have a hosted solution to fit your specification.
Pay-as-you-Go Cloud ERP Software Subscription with no capital expendituresPreferred by CFOs, ERP software subscription eliminates the need for capital expenditure making the start of an ERP project more accessible.
Pronto Xi ERP Anywhere, Anytime ConnectivityConnect to Pronto Xi ERP software from anywhere an internet connection is available and with 24/7 monitoring we ensure systems are running smoothly at any time of day.
Software Peace of MindRelax knowing that your data is securely monitored, managed and maintained in state-of-the-art data centers by cloud ERP platform specialists.
Avoid a DisasterData backup is a critical task that is often arduous for internal IT teams. Real-time backup in addition to off-site backup storage are standard for PSA Cloud.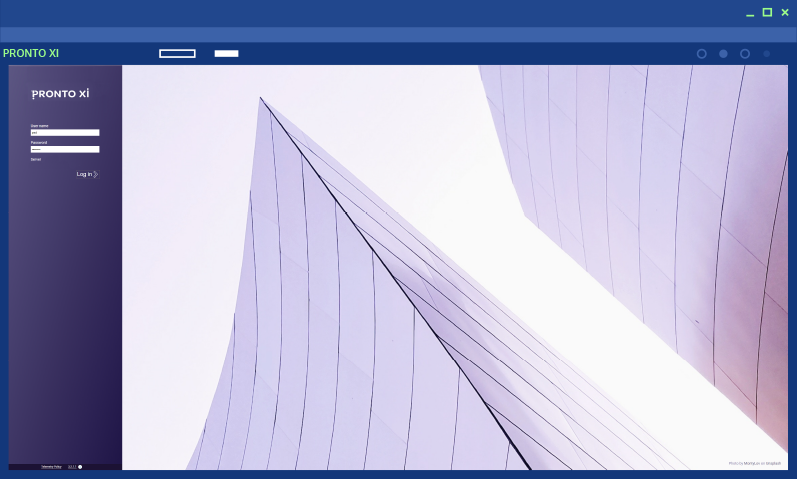 Pronto Xi ERP Software as a Service.
Software-as-a-Service delivers Pronto Xi ERP software to your company via internet connection from our secure and reliable datacenters. Subscription based, companies are charged monthly for use of the platform and ERP software which is configured to specification.
Each implementation is maintained in its own secure server location and delivered as a full-featured, robust application through an internet browser window. Whether on-premise or hosted, Pronto Xi delivers the same functionality.
Boost your ERP strategy with Pronto Xi ERP Management as a Service.
Pronto Xi ERP Management as a Service takes you to the next level with additional services to help maintain and manage your ERP solution. To provide context to the depth of service provided with a MaaS solution, below are examples of just some of the specific duties performed. This is over and above regular monitoring and support, system administration, and database administration provided with our cloud hosting services.
ERP license tracking including user adds and removals.
Printer and spool maintenance.
Dataset creation.
Script and environment file maintenance.
Create and maintain tools for dataset copies.
Batch processing optimizations.
CRON and application services processing maintenance.
System variable maintenance
Key ERP process monitoring and alerts.