Unparalleled distribution functionality delivered by industry professionals.
Improved order fill rates

DRP and advanced forecasting provide accurate demand planning to ensure all received orders are filled – even during seasonal demand and trends.

Whether using RFID scanning or voice directed processing, reduce costs through increased efficiency with paperless warehouse processes.

Ability to handle a variety of pricing models out-of-the-box without customization.

Warehouse Managment System (WMS)

Maximize warehouse throughput and customer service levels through intelligent control of inventory movements into, around and out of the warehouse.

Traceability – serial, lot, or purchase

Accurately manage inventory across multiple locations by serial number, lot number or purchase order number.

eCommerce and point-of-Sale (POS)

Full featured eCommerce and POS built-in to satisfy customer shopping experiences in real-time.

Integrated BI: IBM Cognos Analytics

Real-time business intelligence from built-in IBM Cognos Analytics provides access to interactive reports and KPI dashboards.

Electronic data interchange (EDI)

Integrated EDI for streamlined transaction processing with critical trading partners.

Unrivaled industry experience

Dedicated team with longstanding experience in all facets of distribution management.
Ask us about automated stock and inventory level
updates across multiple warehouses.
Distribution ERP Software for Distribution and Wholesale Industries
Distribution and Wholesale businesses face pressure from both internal and external sources in ensuring profitability and customer satisfaction. Controlling supply chain pressures, optimizing demand, warehouse efficiency and on-time delivery are challenges that distribution businesses tackle on a daily basis. As a result, maintaining strong business processes backed by a robust distribution ERP software is critical to success.
PSA makes challenges manageable by adapting Pronto Xi Enterprise Resource Planning Software to improve distribution ERP and business processes to optimize competitive advantages. We listen to our distribution clients to ensure that a long-term strategy is in place to handle growth and change, and at the end we deliver insightful analytics to ensure they are on the right path.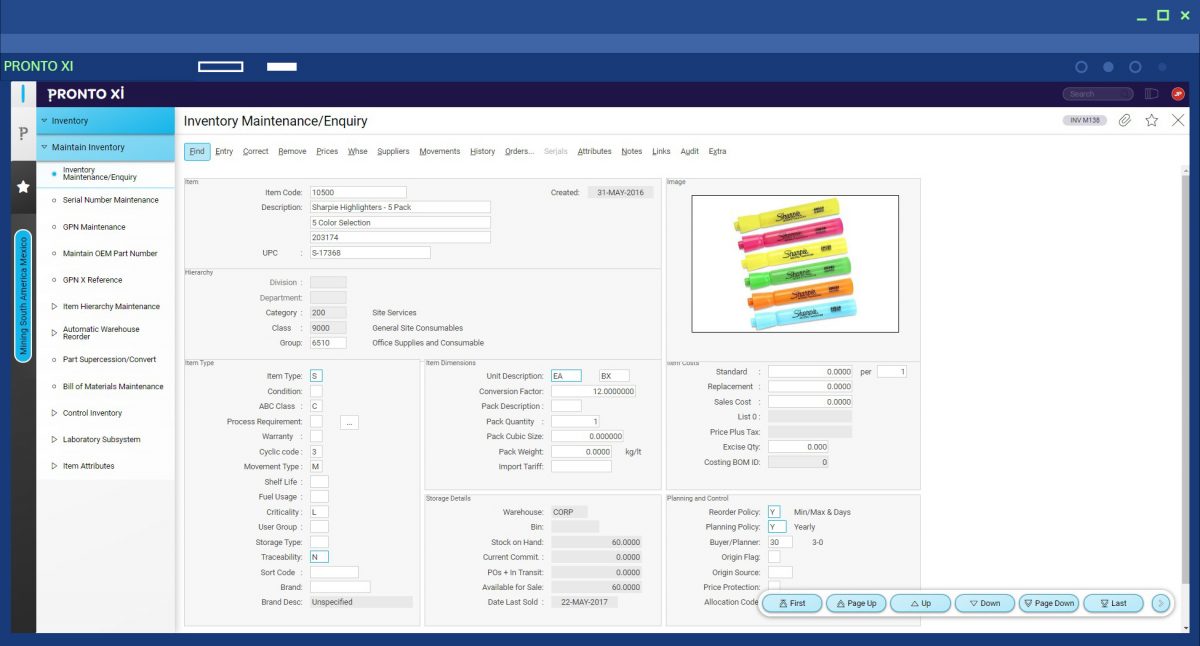 All-inclusive distribution functionality with non-stop innovation.



Current Highlights

Flexible and robust WMS

Automated Accounts Payable

One-Click, Microsoft Excel driven, Financial Reporting

System wide workflow

Integrated Business Intelligence




Continuous Development

Vendor portal

DRP enhancements

Resource management

RF web enablement




What's next?

Proof of delivery application

2D barcode support

Point-of-Sale for iOS
Pronto Xi ERP Software:
Distribution Industry Success Story
A specialized building products distributor in the USA, Parksite had three separate computer systems, one of which was outdated while another was so highly customized it would not work with anything else.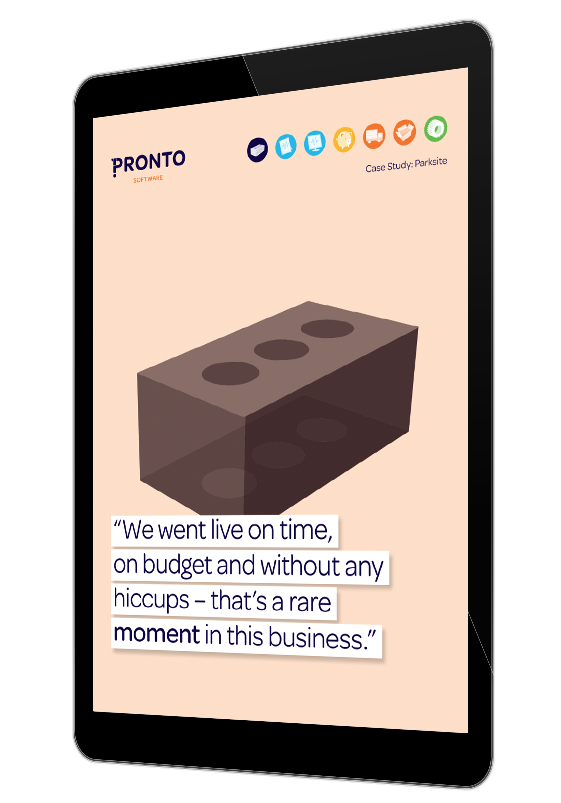 PSA Pronto Xi Distribution ERP Software Solution

Learn more about Pronto Xi for distribution wholesale erp software