BI Blog Series – All Articles Now Released!
Read the Final Part in the Series: Part 6: Pronto Xi Mobile Business Intelligence now. Click here to view.
Or navigate to the bottom of this page to view links to other posts in the series.
Part 5:  Office Embedded BI
Microsoft Office is an irreplaceable aspect of operating within the modern business world. Every ERP software vendor is cognizant that it can never replace Microsoft Excel and Microsoft Word productivity tools as the most used day-to-day software; but what they can do is work collaboratively with these tools to expose extraordinary synergies. IBM Cognos Analytics is completely integrated with Microsoft Office through a certified plugin that makes it possible to embed any data available to Cognos, into Office for use in analysis, report development, board packs or presentations. In addition the integration is reusable for quick data access as often as required.
This functionality can be used for recurring reporting, monthly reconciliation or ad hoc analysis. The plugins are designed to bring data into the Office environment for formatting in real-time with minimal effort.

Figure 1 – IBM Cognos Analytics Ribbon in Microsoft Excel
Figure 2 – IBM Cognos Analytics Data Accessible in Microsoft Excel for Review, Graphing and Analysis
Microsoft Word and Excel are not the only areas where Cognos data can be applied. Microsoft PowerPoint presentations can be built completely from integrations into Cognos, making repetitive presentations for cost review, budget review or sales meetings easy to prepare, and based on reliable data directly from the ERP software. There is no limit to the number of charts, graphs or data listings that can be imported into a PowerPoint, a new slide can be added for each element as the data is imported.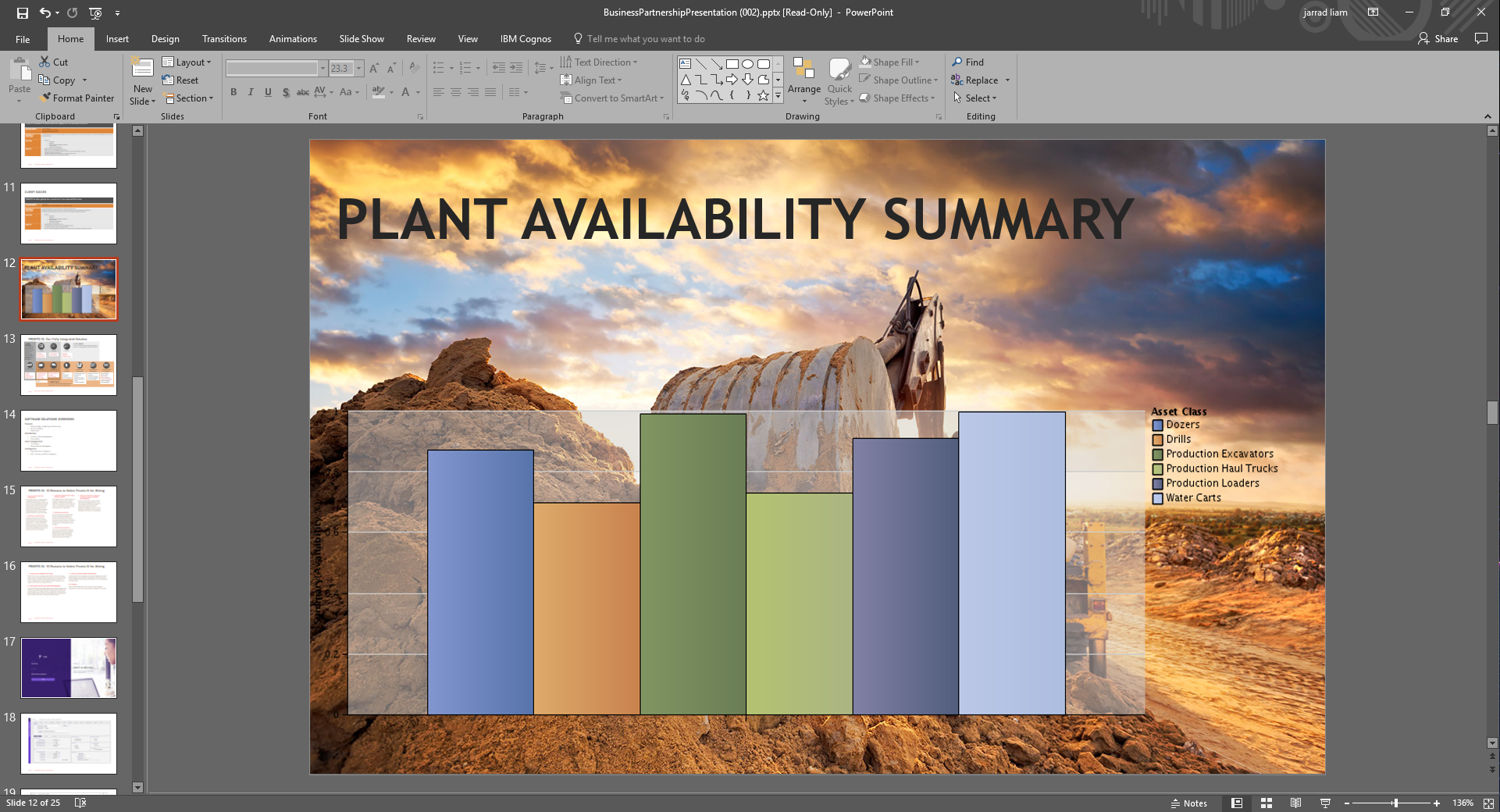 Figure 3 – IBM Cognos Analytics data available for Microsoft PowerPoint Presentation Content
Cognos for Microsoft Office creates a seamless tab at the top of all Office products that allows users to fetch or refresh data from Pronto Xi ERP. The log in prompt is integrated allowing users to securely import any component from the Pronto Server; from a standard report to a custom chart.
Figure 4 – IBM Cognos Analytics Secure Integration with Microsoft Office
Figure 5 – Cognos for Microsoft Office displaying the range of data to select from.
Users are given a range of parameters to select from when importing into Microsoft Office. This provides flexibility in presenting the data to suit the user's purpose.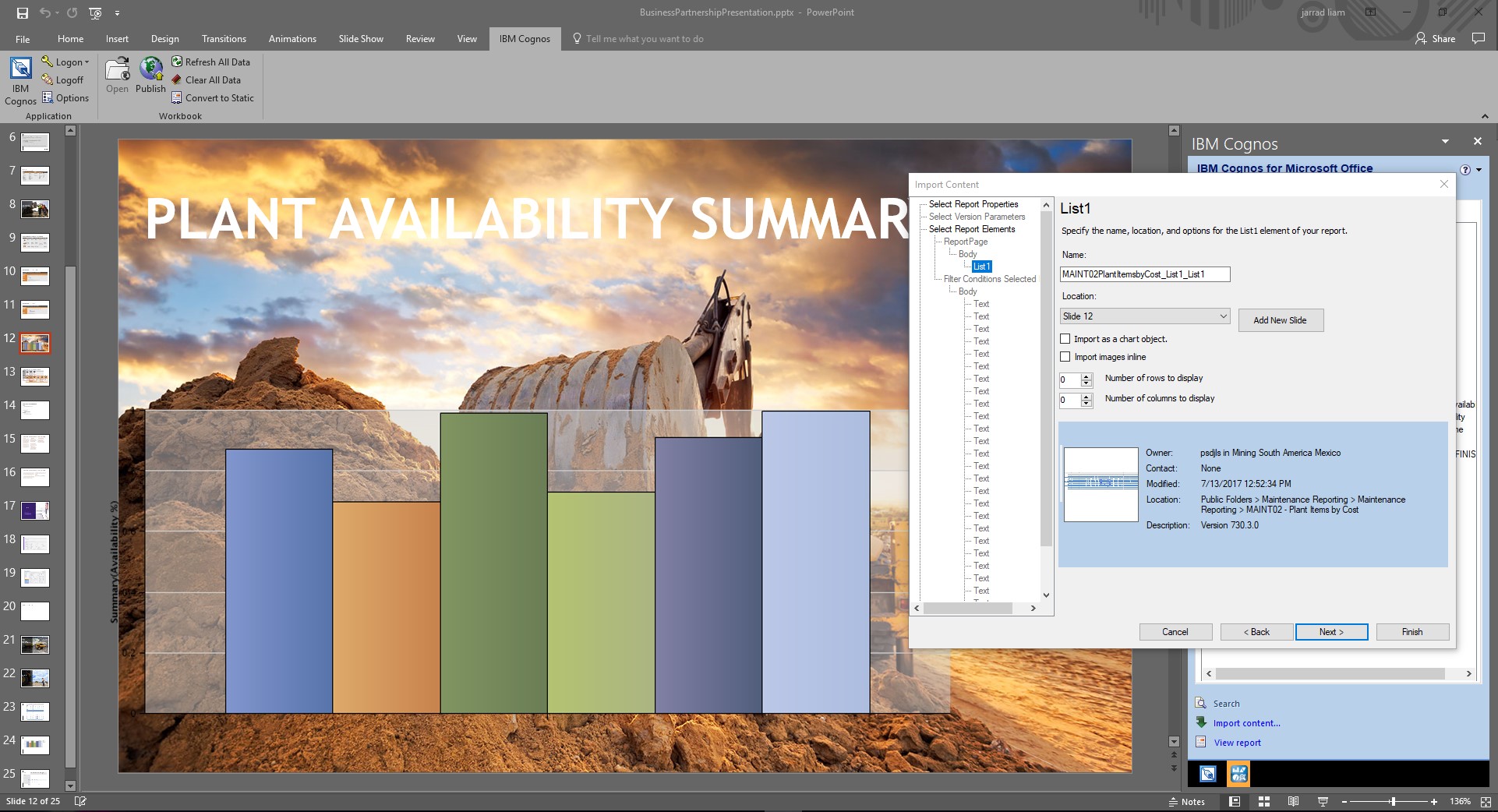 Figure 6 – Cognos for Microsoft Office Import Content Screen for Microsoft PowerPoint
Cognos for Microsoft Office is an included component of IBM Cognos Analytics and is currently at version 10.2.2. It offers significant efficiency to the reporting process for organizations of any size. Data is more accessible to the user base and information is based on real-time transactions and master data. The tool provides a reliable and realistic reporting tool that users can depend on to reduce time to create reports and increase time to analyze and develop paths for operational success.
Given the perpetual importance of Microsoft Office in the workplace, Cognos allows users to get the most out of Pronto Xi, Cognos and the Microsoft Office suite through this connectivity tool.
To read all parts of the Pronto Xi Business Intelligence blog series, follow the links below:
Pronto Xi ERP software provides a complete Business Intelligence Suite using IBM Cognos Analytics as its foundation. Pronto Xi's BI content catalog includes a full range of out-of-the-box operational reports, KPIs, and business dashboards that are immediately ready for use. For more information view the Business Intelligence Overview.