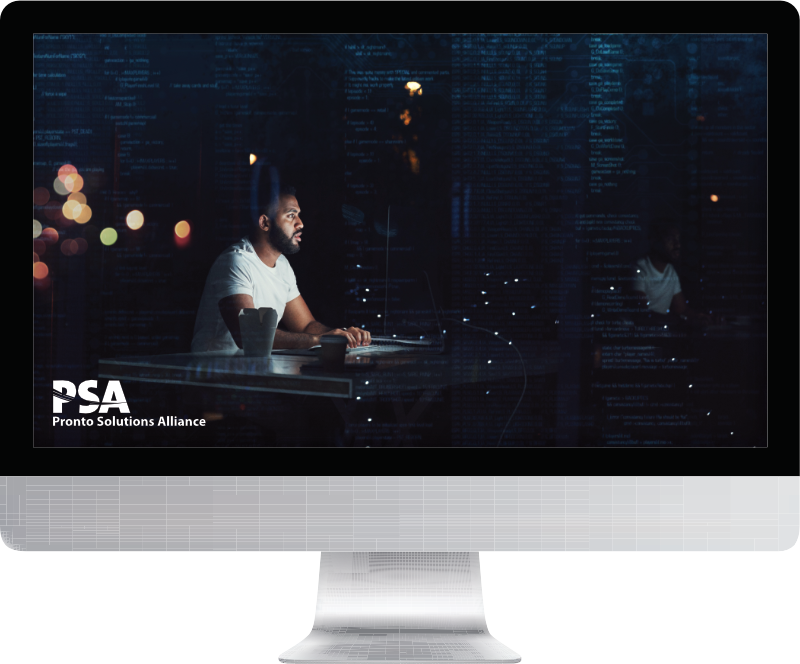 Get even more value from Pronto Xi ERP Software
PSA Air is a suite of productivity tools designed to complement and extend Pronto Xi ERP software's already robust functionality.  Based on our client and team feedback, application functionality is carefully selected for development to increase efficiency and simplify processes for Pronto Xi users.  PSA Air is built by our in-house consulting and development teams that specialize in Pronto Xi ERP customization and support.
Our goal is to deliver high quality add-ons that fill a valuable need within the Pronto Xi community.  PSA Air currently includes the following utilities:  Automated Accounts Payable, Global Data Upload, Document Register and Purchase Requisition Approval management.
Why choose PSA Air to extend your Pronto Xi ERP functionality?
An outstanding range of add-on tools for Pronto Xi ERP Software
Learn more about our line up of PSA Air add on utilities for Pronto Xi ERP Software.  Each utility may be purchased separately or bundled to suit your needs.
Automated Accounts Payable
Entry and tracking of payables with efficiency and accuracy.
Invoice entry, tracking and management made simple.
PSA Air's Automated Accounts Payable is a powerful workflow solution that incorporates Optical Character Recognition (OCR) to automate payables entry and improve efficiency and accuracy from bill receipt all the way to payment.
Purchase Requisition Approval System
Streamlined purchase requisition management for added control.
Purchase approvals that are structured, yet flexible.
PSA's Requisition Approval and Processing Suite (RAPS) manages the purchase requisition process in Pronto Xi ERP Software. RAPS allows organizations to define a complex approval hierarchy to match their organization without limits on the roles people can play in the process.
Document Register
A complete and secure cloud document storage solution.
The quickest access to supporting documentation.
Document Register is a secure document storage solution that connects supporting documentation to any record type within Pronto Xi ERP Software. Simple to use, Pronto Xi users can view, upload and manage attachments of various file types while navigating records within the system.
Global Data Upload
A structured approach to data change management.
Data changes made easy.
Global Data Upload is a secure and safe data management utility that allows users to add or modify existing data in Pronto Xi ERP. Authorized uses have control of data through templates that help structure and organize data changes.