Invoice tracking and management
made simple.
PSA AIR automates payables invoice processing to streamline Accounts Payables functions. Using a powerful workflow along with automated invoice entry, PSA AIR tracks vendor invoices from receipt to payment – ensuring that vendors are paid in the right time frames with reduced effort.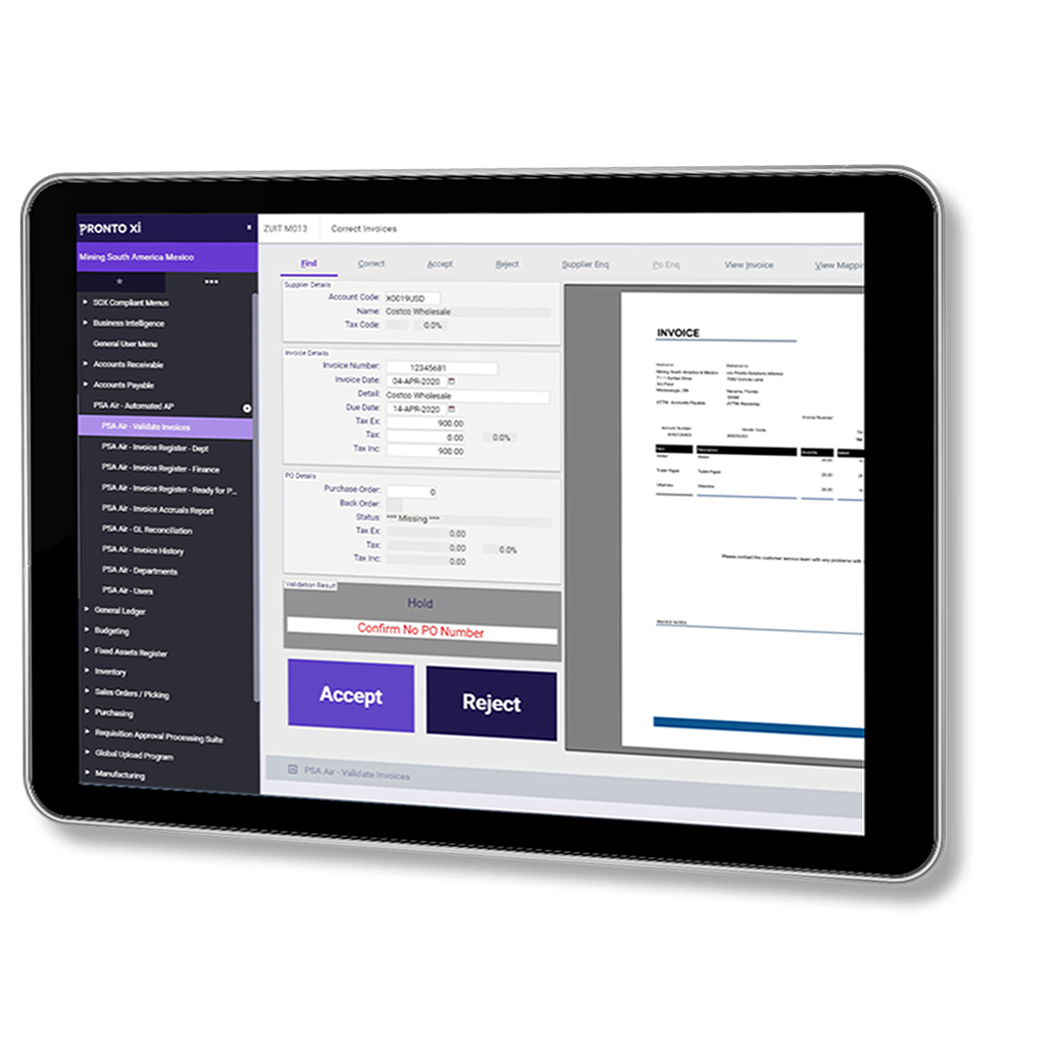 More invoice processing. Less time.
Designed for accounting teams, PSA AIR Automated Accounts Payable delivers a range of features that improve A/P
processing through reduced data entry and productivity efficiencies.
Automatic Invoice Loading

Scan, enter and validate invoices using Optical Character Recognition software.

Share invoice copies and documents – anytime, anywhere – through linked file attachments to the invoice record.

Enforce actions on invoices before full processing and payment can occur.

Provide status alerts via email to advance invoices to payment.

Realize immediate returns through increases in productivity, accuracy and visibility.

Detailed invoice registers and dashboards provide invoice processing and payment visibility.
Learn how you can improve supplier relationships and cash flow visibility
through streamlined and automated accounts payable processing.
Invoice entry and attachment
never easier.
PSA AIR's optical character recognition (OCR) tools allows users to scan and upload invoices in seconds. With a convenient preview screen, users can validate details and make any adjustments as necessary.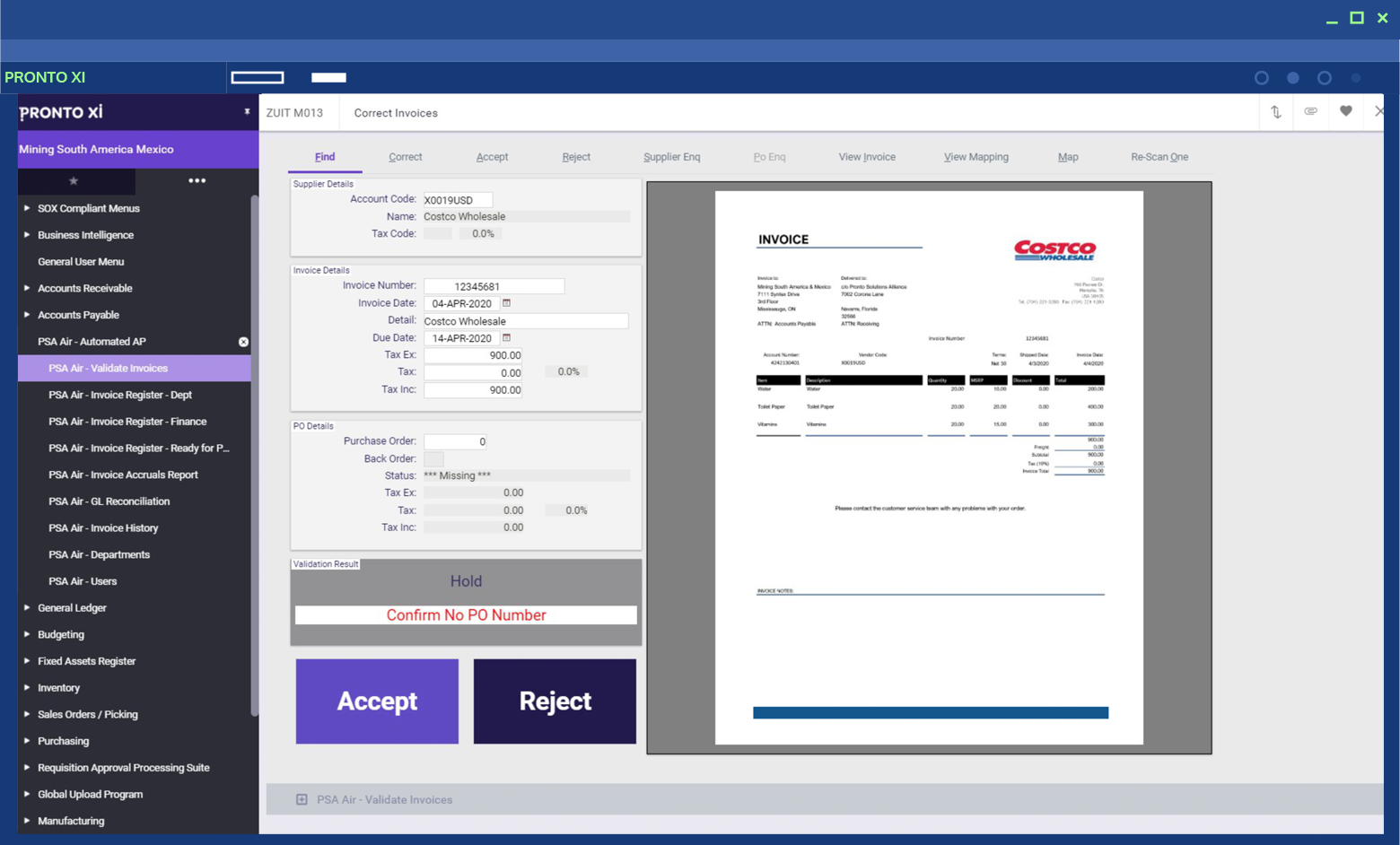 Learn more about PSA Automated
Invoice Receipt
Get full details about PSA AIR for Pronto Xi ERP Software. Download the brochure today.